Seafarer's Application Form, CV, Resume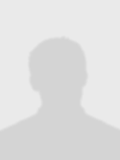 Latvia, Daugavpils
Contacts are available for registered crewing agencies or shipowners only.
Register now >>
more than month since
last visit was
Additional information

Latvia
Good Day! Job required as soon as possible. Ready any time from this moment. Thanks for your help. Hope hear good news from you soon and have a good day...
Passports, Certificates & Licenses

Daugavpils

Riga

Riga

Daugavpils
Certificate of Competency Endorsement

Riga
Certificate of Competency

Riga
Basic Safety Training (VI/1.1-4)

Riga
Proficiency in Survival Craft (VI/2)

Riga
Advanced Fire Fighting (VI/3)

Riga
Medical First Aid (VI/4.1)

Riga
Ship Security Officer (VI/5)

Riga
Bridge Team and Resource Management (VIII/2)

Riga
Automatic Radar Plotting Aids (ARPA)

Riga
Tanker Familiarization Course (V/1)

Riga
Electronic Chart Display and Information System (ECDIS)

Riga
GMDSS General Operator Certificate

Riga
Medical Fitness Certificate

Riga

Riga
Education
Marine College of Liepaya

Liepaya
Sea-going Experience

FORTE
Second Officer



Fairstar Heavy Transport, Rotterdam, Netherlands
Anglo Eastern (UK) limited Latvia

FORTE
Second Officer



Fairstar Heavy Transport, Rotterdam, Netherlands
Anglo Eastern (UK) limited Latvia

FORTE
Second Officer



Fairstar Heavy Transport, Rotterdam, Netherlands
Anglo Eastern (UK) limited Latvia

FORTE
Second Officer



Fairstar Heavy Transport, Rotterdam, Netherlands
Anglo Eastern (UK) limited Latvia

FORTE
Second Officer



Fairstar Heavy Transport, Rotterdam, Netherlands
Anglo Eastern (UK) limited Latvia

Dockwise Vanguard
Second Officer



Anglo Eastern (UK) limited Latvia
Motor Vessels
( from sea-going experience )
Crewing Agencies
( from sea-going experience )

Latvia, Riga
AB, OS, seamen, maritime, crew cv, application form, CVs, resumes, curiculum vitae, candidate, employee, international, merchant marines, deck ratings, deck officers, deep see navigator, mate, experience, rank, sailor, looking for a job