Seafarer's Application Form, CV, Resume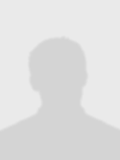 Latvia, Liepaja
Contacts are available for registered crewing agencies or shipowners only.
Register now >>
more than month since
last visit was
Additional information

Latvia
Good day, My name is Andris Zubkovs. Currently I am working for a company called GulfMark as AB and I have 14 years experience in the North Sea on PSV type ships. I have obtained a Crane Operator Level 2 diploma and I have completed all the necessary courses to work in offshore. I had good expirience on OSV Relume as Crane Operator assistant on Macgregor 25t knuckle boom crane. I look forward to your reply and further cooperation. Best regards Andris.
Passports, Certificates & Licenses

Liepaja

Riga
Certificate of Competency
Crane Op stage 2

Aberdeen
Certificate of Competency Endorsement
AB

Riga
Basic Offshore Safety Induction & Emergency Training (BOSIET)

Tallinn
Basic Safety Training (VI/1.1-4)

Liepaja
Medical Fitness Certificate

Liepaja
Education

Liepaja
Sea-going Experience

Relume
Crane Operator



Anglo Eastern (UK) limited Latvia

Highland Prestige
Able Seaman



Motor Vessels
( from sea-going experience )
Crewing Agencies
( from sea-going experience )

Latvia, Riga
AB, OS, seamen, maritime, crew cv, application form, CVs, resumes, curiculum vitae, candidate, employee, international, merchant marines, deck ratings, deck officers, deep see navigator, mate, experience, rank, sailor, looking for a job