Seafarer's Application Form, CV, Resume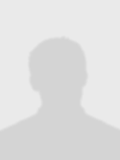 Nozdrachev Vadim Viktorovich

Russia, Kaliningrad
Contacts are available for registered crewing agencies or shipowners only.
Register now >>
Electrical Cadet

(Trainee)
more than month since
last visit was
Additional information

Russia
Hello! 04/10/2019 I get a ship electrician certificate. It is advisable to look for a job with the subsequent transfer to the post of electrician. Experience in shipbuilding in the specialty "Electrician for repair and maintenance of electrical equipment 5 grade" 5 years There is experience of a senior electrician and a senior mechanic in repair. Watch carried on a sailing ship Sedov. English Medium or lower. From this year I am retraining on the electrical engineering. All the best!
Passports, Certificates & Licenses

Kaliningrad

Kaliningrad

Kaliningrad

Kaliningrad
Proficiency in Survival Craft (VI/2)

Kaliningrad
Basic Safety Training (VI/1.1-4)

Kaliningrad
Medical Fitness Certificate

Kaliningrad
Education
Kaliningrad Baltic shipbuilding tehnukum

Kaliningrad
technical operation and maintenance of electrical and electromechanical equipment
Sea-going Experience

SEDOV
Deck Cadet



BALTIC STATE ACADEMY OF FISHING FLEET
Motor Vessels
( from sea-going experience )
AB, OS, seamen, maritime, crew cv, application form, CVs, resumes, curiculum vitae, candidate, employee, international, merchant marines, deck ratings, deck officers, deep see navigator, mate, experience, rank, sailor, looking for a job