Seafarer's Application Form, CV, Resume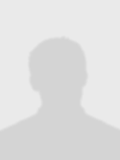 Panama, Panama
Contacts are available for registered crewing agencies or shipowners only.
Register now >>
Motorman
Engine Cadet

(Trainee)
more than month since
last visit was
Additional information

Panama
Oiler/Engine cadet Good morning My name is José Gómez, panamanian engine cadet from maritime University of panama. I need international practice for end my carrer. Attached is my CV as in looking if you have any vacancy for engine cadets I have also oiler passport if you have this vacancy. I have experience of 4 months as engine cadet and 6 months as oiler in supply vessel. If you have any please consider myself as I m willing to give my best to work in your prestigious company.
Passports, Certificates & Licenses

Panama

Panama

Panama
Proficiency in Survival Craft (VI/2)

Panama
Basic Safety Training (VI/1.1-4)

Panama
Medical First Aid (VI/4.1)

Panama
Tanker Familiarization Course (V/1)

Panama

Panama
Crisis Management and Human Behavior Training

Panama
Passenger Safety, Hull Integrity Training

Panama

Panama
Education
International Maritime University of Panama

Panama
Sea-going Experience

Great Diablo
Oiler



Interoceanic Supply Servicies

Great Diablo
Engine Cadet



Interoceanic Supply Servicies
Motor Vessels
( from sea-going experience )
AB, OS, seamen, maritime, crew cv, application form, CVs, resumes, curiculum vitae, candidate, employee, international, merchant marines, deck ratings, deck officers, deep see navigator, mate, experience, rank, sailor, looking for a job