Seafarer's Application Form, CV, Resume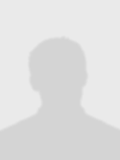 United Kingdom, Enfield
Contacts are available for registered crewing agencies or shipowners only.
Register now >>
Electrical Cadet

(Trainee)
Engine Cadet

(Trainee)
more than month since
last visit was
Additional information

Italy
I have a background in Electrical-Mechanical Engineering (AC/DC). This also includes power electronics and more recently IT (Networking). I have no experience on ships or vessels, but I have loads of common sense, I am physically fit, eager to learn, and start from the bottom.
AB, OS, seamen, maritime, crew cv, application form, CVs, resumes, curiculum vitae, candidate, employee, international, merchant marines, deck ratings, deck officers, deep see navigator, mate, experience, rank, sailor, looking for a job