Seafarer's Application Form, CV, Resume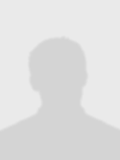 Ukraine, Izmail
Contacts are available for registered crewing agencies or shipowners only.
Register now >>
more than month since
last visit was
Additional information

Ukraine
Without experience in the sea, but on the shore the 5th category of the welder: welding of metal structures, different pipe diameters, various types of metals (steel, stainless steel, cast iron, copper, titanium). Welding with various types of welding: Electro, gas, TIG, MIG-MAG, MMA.
Passports, Certificates & Licenses

Izmail

Izmail

Kiev

Kiev
Certificate of Competency Endorsement

Izmail
Certificate of Competency

Izmail
Basic Safety Training (VI/1.1-4)

Izmail
Sea-going Experience

DENSA SEAI
Fitter



Marlow Navigation Ukraine
Motor Vessels
( from sea-going experience )
Crewing Agencies
( from sea-going experience )

Ukraine, Izmail
AB, OS, seamen, maritime, crew cv, application form, CVs, resumes, curiculum vitae, candidate, employee, international, merchant marines, deck ratings, deck officers, deep see navigator, mate, experience, rank, sailor, looking for a job