Seafarer's Application Form, CV, Resume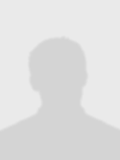 Mezhui Roman Alexandrovich

Belarus, Minsk
Contacts are available for registered crewing agencies or shipowners only.
Register now >>
more than month since
last visit was
Additional information

Belarus
Specialty - Food technologist, Cook 5th grade. Cooking of international cuisine, bread and pastry baking No bad habits (I don't smoke, don't consume alcohol or drugs). Efficient, responsible, good character, good team worker. Work experience in international teams (multinational crew).
Passports, Certificates & Licenses

Minsk

Minsk

Minsk
Certificate of Competency
5 category

Murmansk
Oil Tanker Specialized Training (V/1)

St.Peterburg
Basic Safety Training (VI/1.1-4)

St.Peterburg
Liquefied Gas Tanker Specialized Training (V/1)

St.Peterburg
Chemical Tanker Specialized Training (V/1)

St.Peterburg
Advanced Fire Fighting (VI/3)

St.Peterburg
Proficiency in Survival Craft (VI/2)

St.Peterburg

St.Peterburg
Medical Fitness Certificate

Minsk

Murmansk

St.Peterburg
Education

Minsk
technician-technologist cook of the 5th category
Sea-going Experience

BORCHALI
Cook




KHANKENDY
Cook




CARIBBEAN FOS
Cook




Olenino
Cook




Olenino
Cook



Motor Vessels
( from sea-going experience )
AB, OS, seamen, maritime, crew cv, application form, CVs, resumes, curiculum vitae, candidate, employee, international, merchant marines, deck ratings, deck officers, deep see navigator, mate, experience, rank, sailor, looking for a job