Seafarer's Application Form, CV, Resume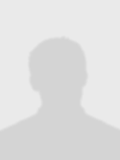 Croatia, Solin
Contacts are available for registered crewing agencies or shipowners only.
Register now >>
Electrical Cadet

(Trainee)
Engine Cadet

(Trainee)
more than month since
last visit was
Additional information

Croatia
I worked as electrician for company Miljak Instalacije on automation of the boiler room heating and cooling, air conditioning, hydraulic pumps, on electrical voltage installations, divorce from the generator via distribution boards and switches all the way to the final consumer. I have participated on various seminars on PLC (Programmable Logic Controllers-Siemens OBA 03, OBA 05, OBA 06, AutoCad...) I own a diploma of conquered first place at the state competition in Mechatronics (theme: Automation of pneumatic and hydraulic installations guided by Programmable Logic Controllers).
Passports, Certificates & Licenses

Split

Solin
Advanced Fire Fighting (VI/3)

Split
Basic Safety Training (VI/1.1-4)

Split
MARITIME LEADERSHIP TRAINING COURSE-Operational Level-D47 A

Split
Education

Split
AB, OS, seamen, maritime, crew cv, application form, CVs, resumes, curiculum vitae, candidate, employee, international, merchant marines, deck ratings, deck officers, deep see navigator, mate, experience, rank, sailor, looking for a job