Seafarer's Application Form, CV, Resume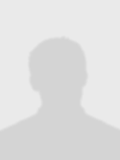 Honduras, Tegucigalpa
Contacts are available for registered crewing agencies or shipowners only.
Register now >>
Electrician
Electrical Cadet

(Trainee)
more than month since
last visit was
Additional information

Honduras
My name is Angel Adan Fonseca. I am 40 years old. I am from Honduras. I am married and I'm father of three wonderful kids. I have a Bachelor of Science Degree. I want to start my career as an electrician or electrician assistant seaman. I have a steady character and I am an emotionally stable kind of person. Drink socially and do not use drugs of any kind. Fast learner and to adapt to a new environment. Fully devoted to my job and to support my family. I just need an opportunity and I am here to find it.
Passports, Certificates & Licenses

TEGUCIGALPA

TEGUCIGALPA

TEGUCIGALPA
Certificate of Competency
Industrial Electricity Basic Course

Madrid
Basic Safety Training (VI/1.1-4)

TEGUCIGALPA
Proficiency in Survival Craft (VI/2)

OMOA
Tanker Familiarization Course (V/1)

OMOA

TEGUCIGALPA
RO-RO passenger and other than RO-RO passenger vessel special course

TEGUCIGALPA

OMOA

OMOA
Security Awareness for all Seafarers

TEGUCIGALPA
Medical Fitness Certificate

TEGUCIGALPA

OMOA
Education
Escuela Agricola Panamerica El Zamorano

El Zamorano
AB, OS, seamen, maritime, crew cv, application form, CVs, resumes, curiculum vitae, candidate, employee, international, merchant marines, deck ratings, deck officers, deep see navigator, mate, experience, rank, sailor, looking for a job