Seafarer's Application Form, CV, Resume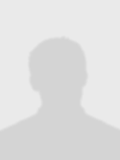 Ukraine, Pokrovsk
Contacts are available for registered crewing agencies or shipowners only.
Register now >>
Third Engineer
Second Engineer
7
days since
last visit was
Additional information

Ukraine
Good day dear Employer, let me introduce myself. I am Vorona Andrii, my position is the 3rd engineer. My experience in rank is 6 contracts, total period is 36 month. My documents were updated to position the second engineer. During sea service I worked in a mixcrew with nationalities such as: Philippines, Brazil, Greece, India. I have done different kinds of work: overhaul of M/E, A/E, bunkering, repair of pumps, gears, safe watchkeeping in the engine room, etc. Two times I was in dry dock. My motivation is to be a second engineer in the near future. Since 10.06.2022, I have been staying with family in Austria, c. Vordernberg. My homeland is Donetsk region.
Passports, Certificates & Licenses

Krasnoarmeysk

Kherson

1444

Kyiv

Odessa

Odessa
Oil Tanker Specialized Training (V/1)

Odessa
Chemical Tanker Specialized Training (V/1)

Odessa
Advanced Fire Fighting (VI/3)

Kherson
Basic Safety Training (VI/1.1-4)

Kherson
Engine Team and Resource Management

Kherson
Medical First Aid (VI/4.1)

Kherson
Proficiency in Survival Craft (VI/2)

Kherson
Tanker Familiarization Course (V/1)

Odessa
Medical Fitness Certificate

Odessa

Mariupol
Education
Azov maritime institute of Odessa national maritime academy

Mariupol
Sea-going Experience

World Progress
Third Engineer




black panther
Third Engineer




NEATIS
Third Engineer




Elka Elefsis
Third Engineer



GALLERY FOREST MARINE CORP.

Elka Vassiliki
Third Engineer




ELKA ARISTOTLE
Third Engineer



Motor Vessels
( from sea-going experience )
Crewing Agencies
( from sea-going experience )

Ukraine, Odessa

Ukraine, Odessa

Russia, Novorossiysk

Ukraine, Odessa
AB, OS, seamen, maritime, crew cv, application form, CVs, resumes, curiculum vitae, candidate, employee, international, merchant marines, deck ratings, deck officers, deep see navigator, mate, experience, rank, sailor, looking for a job