Seafarer's Application Form, CV, Resume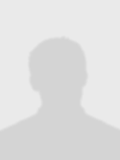 Alekseev Nikita Mikhailovich

Russia, .
Contacts are available for registered crewing agencies or shipowners only.
Register now >>
20
days since
last visit was
Additional information

Russia
Hello, my name is Nikita, I have a desire and incentive to develop and strive to the top. Ready to move to any part of the world. I can boast that I have achieved good characteristics and good results in training (there is a qualification of a Seaman of the 2nd class(Ordinary Seaman (O/S)), a recommendation sheet).
Passports, Certificates & Licenses

Yeisk

Taganrog

Yeisk
Basic Safety Training (VI/1.1-4)

Astrakhan
Proficiency in Survival Craft (VI/2)

Astrakhan
Tanker Familiarization Course (V/1)

Astrakhan
Medical Fitness Certificate

Yeisk
AB, OS, seamen, maritime, crew cv, application form, CVs, resumes, curiculum vitae, candidate, employee, international, merchant marines, deck ratings, deck officers, deep see navigator, mate, experience, rank, sailor, looking for a job