Seafarer's Application Form, CV, Resume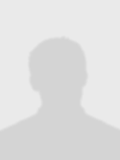 Zakhariia Ivan Nicolaevich

Ukraine, Chernomorsk
Contacts are available for registered crewing agencies or shipowners only.
Register now >>
28
days since
last visit was
Additional information

Ukraine
My name Zahariia Ivan I study in Odessa Maritime University for the navigator 's department I will be glad too found offers for experience and become a captain mate in the future. I am capable, diligent,non-conflicting,communicative. I am ready to study and perform any orders.
Passports, Certificates & Licenses

Odessa

Odessa
Proficiency in Survival Craft (VI/2)

Odessa
Advanced Fire Fighting (VI/3)

Odessa
Basic Safety Training (VI/1.1-4)

Odessa
Medical First Aid (VI/4.1)

Odessa
Chemical Tanker Specialized Training (V/1)

Odessa
Liquefied Gas Tanker Specialized Training (V/1)

Odessa
Education
Odessa National Maritime University

Odessa
AB, OS, seamen, maritime, crew cv, application form, CVs, resumes, curiculum vitae, candidate, employee, international, merchant marines, deck ratings, deck officers, deep see navigator, mate, experience, rank, sailor, looking for a job