Seafarer's Application Form, CV, Resume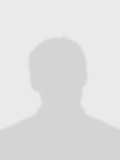 vasilati igor alekcandrovich

Ukraine, odessa
Contacts are available for registered crewing agencies or shipowners only.
Register now >>
more than month since
last visit was
Additional information

Ukraine
Good day, In 1984 graduated from the marine school in Odessa,on a speciality the mechanic, 1st class sailor 2.Upon graduation he worked in distribution at the ships of the dredging fleet.In 1984, in November, was drafted into the Navy with a degree minder. Finished in 1987. After the service, he enrolled in the engineering-construction Institute. Where prouchilsya 1.5 years and took a sabbatical. He returned to his former place of work of dredging fleet, where he worked for 16 years. In 2006 went into crewing company LTD city of Odessa, where he made 3 of the contract for 9 months. The company has razvalilas. Ustroilsya minder in the Zodiac Maritime Agency, London (I.S.I. Odessa), where he worked until 2015. Did 8 contracts. After 2015 got under reduction. Then did 3 contracts from different companies. After flight no offers. motivated by the fact that their people do not what to do. Want to find a company with a permanent place of work. Sincerely, Vasilati.
Passports, Certificates & Licenses

Odessa

Odessa

Odessa

Kyiv
Certificate of Competency
M/M

Nikolaev
Safety Training (for personnel providing direct servise to passengers in passenger spaces)

Odessa
Basic Safety Training (VI/1.1-4)

Odessa

Odessa
Education

Odessa
Sea-going Experience

Falcon Trader
Motorman




Falcon Trader
Motorman




Irfon
Motorman



Kimbate shipping PTE LTD, Singapore

Cape Hawk
Motorman



Corrine navigation s.a.Monrovia.Liberia

STONEGATE
Motorman



Motor Vessels
( from sea-going experience )
Crewing Agencies
( from sea-going experience )
AB, OS, seamen, maritime, crew cv, application form, CVs, resumes, curiculum vitae, candidate, employee, international, merchant marines, deck ratings, deck officers, deep see navigator, mate, experience, rank, sailor, looking for a job