Seafarer's Application Form, CV, Resume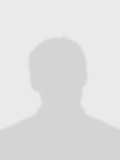 Sapunzhi Mykola Mykolayovich

Ukraine, Bahate. Izmail region
Contacts are available for registered crewing agencies or shipowners only.
Register now >>
Able Seaman
Crane Operator
6
days since
last visit was
Additional information

Ukraine
AB, Crane Oerator. Good crane operating experience! 4 years at shipyard as a crane operator on self-propelled floating crane SWL 100 t. And more than 7 years at sea on Heavy-Lift vessels as an OS and AB with crane operation skills. Worked on cranes NMF and Liebherr up to 450 t.Looking for job preferably in offshore sector. Fully vaccinated!.
Passports, Certificates & Licenses

Izmail

Izmail

Izmail

St. John's
Certificate of Competency
Able Seaman

Izmail
Designated security duties of shipboard personnel(VI/6)

Izmail
Basic Safety Training (VI/1.1-4)

Izmail
Proficiency in Survival Craft (VI/2)

Izmail
Education
The Izmail Higher Professional School 9

Izmail
Sea-going Experience

BBC Scandinavia
Able Seaman



Briese Schiffahrts GmbH & Co.KG
Stella Marine Company LTD

BBC Olympus
Able Seaman



Briese Schiffahrts GmbH & Co.KG
Stella Marine Company LTD

BBC Germany
Ordinary Seaman



Briese Schiffahrts GmbH & Co.KG
Stella Marine Company LTD

Symphony Provider
Ordinary Seaman



Marlow Navigation Ukraine

SLNC York
Ordinary Seaman



Marlow Navigation Ukraine

Palmerton
Ordinary Seaman



Marlow Navigation Ukraine

Amoenitas
Ordinary Seaman



Marlow Navigation Ukraine
Motor Vessels
( from sea-going experience )
Crewing Agencies
( from sea-going experience )

Ukraine, Odessa

Ukraine, Izmail
AB, OS, seamen, maritime, crew cv, application form, CVs, resumes, curiculum vitae, candidate, employee, international, merchant marines, deck ratings, deck officers, deep see navigator, mate, experience, rank, sailor, looking for a job