Seafarer's Application Form, CV, Resume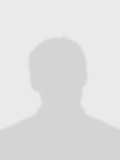 Lithuania, Klaipeda
Contacts are available for registered crewing agencies or shipowners only.
Register now >>
Chief Engineer
Second Engineer
more than month since
last visit was
Additional information

Lithuania
I`ve been working as an Engineer for many years on lots of different vessel`s, so I have great experience in engineering. On all of these vessels I had a reputation of hard working, enthusiastic professional Additional information I am not afraid of hard work. I understand things I am interested in very quickly and do my best to improve myself. I like working with people, helping and consulting them with any questions or difficulties they might have.
Passports, Certificates & Licenses

Klaipeda

Klaipeda

Klaipeda

Klaipeda
Advanced Fire Fighting (VI/3)

Klaipeda
Basic Safety Training (VI/1.1-4)

Klaipeda
Medical First Aid (VI/4.1)

Klaipeda
Proficiency in Survival Craft (VI/2)

Klaipeda
Medical Fitness Certificate

Klaipeda
Education

Klaipeda
Sea-going Experience

Dina Supplier
Chief Engineer




Dina Supplier
Chief Engineer




Dina Merkur
Chief Engineer




Dina Merkur
Chief Engineer




Dina Merkur
Second Engineer




Dina Merkur
Second Engineer




Dina Merkur
Second Engineer




Dina Merkur
Second Engineer




Dina Merkur
Second Engineer




Dina Merkur
Second Engineer




Dina Merkur
Second Engineer




Dina Merkur
Second Engineer




Dina Merkur
Second Engineer




Dina Merkur
Second Engineer




Dina Merkur
Second Engineer




Dina Merkur
Second Engineer




Dina Merkur
Second Engineer




Dina Merkur
Second Engineer




Dina Merkur
Second Engineer




Dina Merkur
Second Engineer




Ramco Energy
Chief Engineer




Ramco Energy
Chief Engineer




Ramco Energy
Chief Engineer




Ramco Energy
Chief Engineer




Ramco Energy
Chief Engineer



Motor Vessels
( from sea-going experience )
Crewing Agencies
( from sea-going experience )

Lithuania, Klaipeda
AB, OS, seamen, maritime, crew cv, application form, CVs, resumes, curiculum vitae, candidate, employee, international, merchant marines, deck ratings, deck officers, deep see navigator, mate, experience, rank, sailor, looking for a job