Seafarer's Application Form, CV, Resume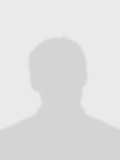 Vorobev Stanislav Sergevich

Russia, Taganrog
Contacts are available for registered crewing agencies or shipowners only.
Register now >>
6
days since
last visit was
Additional information

Russia
Russia, the city of Krasnodar Hello, I want to introduce myself and tell about myself and my work experience. My name is Stanislav, I am 31 years old. I graduated from state college and university with a degree in food processing engineer. At this time, I live in the city of Krasnodar. I have 13 years of experience in catering. I have been working as a cook for 17 years old. Knowledge of English at an intermediate level. I recently took courses for work at sea and therefore am looking for work on a ship. I dream of working at sea in my specialty. I started my career in Ukraine in the city of Lugansk, having worked there for 7 years. After that I moved to Russia, to the city of Krasnodar, and continue to work as a cook. The experience in restaurants and cafes is very great. I worked at all stations and have a huge stock of knowledge in cooking. I am ready to learn and learn new things. My main skills are: resistance to stress, sociability, friendliness and professionalism. I will consider any position related to cooking. I can send all the necessary documents and CV to you if necessary. Here is my contacts vorobev.90.stas@gmail.com, mobile +79086869990
Passports, Certificates & Licenses

Taganrog.

Taganrog

Krasnodar
Diploma Endorsement
Specialist

Donetsk
Basic Safety Training (VI/1.1-4)

Rostov-on-Don
Education
Donetsk Nationality University of economics and Trade

Donetsk
AB, OS, seamen, maritime, crew cv, application form, CVs, resumes, curiculum vitae, candidate, employee, international, merchant marines, deck ratings, deck officers, deep see navigator, mate, experience, rank, sailor, looking for a job