Seafarer's Application Form, CV, Resume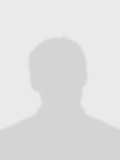 GORBACHEV STANISLAV YURYEVICH

Russia, Dzerzhinsky
Contacts are available for registered crewing agencies or shipowners only.
Register now >>
Additional information

Russia
I'm Electrical Engineer with 25 years of workexperience in the commercial, State and fishing fleets of Russia and Japan. I always try to look for better and quicker way to do everything, due to it saves time and money of our company. I'm responsible and hardworking, I like working 8-12 hours a day without any break, becuse I'm resulty oriented. Of course, I'm stress-tolerans, self-confident and reliable, becouse my staff always should rely on me and they should feel, that I can deal everything on my shoulders.
Passports, Certificates & Licenses

Moscow

P.-KAMCHATSKY

St. Petersburg
Diploma Endorsement
V/1-1

St. Petersburg
Advanced Fire Fighting (VI/3) Endorsement

Moscow
Basic Safety Training (VI/1.1-4)

Moscow
Medical First Aid (VI/4.1)

Moscow
Proficiency in Survival Craft (VI/2)

Moscow
Tanker Familiarization Course (V/1)

St. Petersburg
Advanced Fire Fighting (VI/3)

Moscow
Medical Fitness Certificate

Moscow
Education
Kamchatsky Higher Marine Engineering Institute

P.-KAMCHATSKY
Electrical equipment and automation of ships
Sea-going Experience

POLLUKS
Electrical Engineer



JSC Okeanrybflot Petropavlovsk
JSC Okeanrybflot Petropavlovsk

MOSKOVSKAYA OLIMPIADA
Electrical Engineer



JSC Okeanrybflot Petropavlovsk
JSC Okeanrybflot Petropavlovsk

SEAWIND
Electrical Engineer



JSC Okeanrybflot Petropavlovsk
JSC Okeanrybflot Petropavlovsk

TIBURON
Electrical Engineer




IRTISHSK
Electrical Engineer



JSC Okeanrybflot Petropavlovsk
JSC Okeanrybflot Petropavlovsk
Motor Vessels
( from sea-going experience )
Crewing Agencies
( from sea-going experience )
JSC Okeanrybflot Petropavlovsk

Russia, Petropavlovsk-Kamchatsky

Russia, Petropavlovsk-Kamchatsky
AB, OS, seamen, maritime, crew cv, application form, CVs, resumes, curiculum vitae, candidate, employee, international, merchant marines, deck ratings, deck officers, deep see navigator, mate, experience, rank, sailor, looking for a job