Seafarer's Application Form, CV, Resume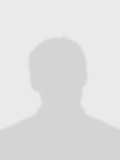 Castillo Castro Jose Maria

Venezuela, CARACAS
Contacts are available for registered crewing agencies or shipowners only.
Register now >>
Pumpman

(Donkerman)
Able Seaman
9
days since
last visit was
Additional information

Venezuela
I've been working with Bernhard Schulte Siprus, for a period of 18 years and with Adrdmore shipping for about 2 years, sailing world wide. I work as well with centrifugal as framo pumps.
Passports, Certificates & Licenses

caracas

Puerto Cabello

caracas
Certificate of Competency
III/5

caracas
Certificate of Competency Endorsement
II/5

caracas
Advanced Fire Fighting (VI/3)

caracas
Basic Safety Training (VI/1.1-4)

caracas
Proficiency in Fast Rescue Boats

caracas
Proficiency in Survival Craft (VI/2)

caracas
Tanker Familiarization Course (V/1)

Panama

caracas
Sea-going Experience

Arita
Pumpman




PROTEO
Pumpman



Bernhard Schulte Shipmanagement

PROTEO
Pumpman



Bernhard Schulte Shipmanagement

PROTEO
Pumpman



Bernhard Schulte Shipmanagement
Motor Vessels
( from sea-going experience )
Crewing Agencies
( from sea-going experience )

Spain, OVIEDO

Russia, St. Petersburg
AB, OS, seamen, maritime, crew cv, application form, CVs, resumes, curiculum vitae, candidate, employee, international, merchant marines, deck ratings, deck officers, deep see navigator, mate, experience, rank, sailor, looking for a job