Seafarer's Application Form, CV, Resume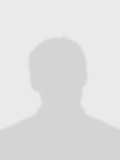 Chymykhalov Oleksandr Volodimirovich

Ukraine, Chornomorsk
Contacts are available for registered crewing agencies or shipowners only.
Register now >>
Crane Operator
Ordinary Seaman
4
days since
last visit was
Additional information

Ukraine
I worked from 1998 to 2017 on gantry cranes "Falcon" "Kondor" "Albrecht" "Abus".And Mooring and rear container handlers "STS" 35-40T "Kone" "Takraf". Also on ship cranes "Mitsubishi" "Liebher" "IHI" "Kawasaki" "McGregor" 25-40Т. I can handled all types of bulk and piece cargo in grab, hook, and magnetic modes. I worked OS on ships since 2018. I have an experience on AB. I am communicable, hard worker and have an idea of ​​the ships with cranes. I am open for any of your suggestions. At the moment documents are AB in process.
Passports, Certificates & Licenses

Chornomorsk

Chornomorsk

Kiev
Certificate of Competency Endorsement

Odessa
Certificate of Competency
2/BH

Odessa
Seafarers with designated

Odessa
Security related traning for all seafarers

Odessa
Basic Safety Training (VI/1.1-4)

Odessa
Proficiency in Survival Craft (VI/2)

Odessa

Odessa
Education
higher education institution

Chornomorsk
Sea-going Experience

Red Rose
Ordinary Seaman




KAMBANOS
Ordinary Seaman




ANDANTE
Ordinary Seaman



Motor Vessels
( from sea-going experience )
Crewing Agencies
( from sea-going experience )

Ukraine, Odessa
AB, OS, seamen, maritime, crew cv, application form, CVs, resumes, curiculum vitae, candidate, employee, international, merchant marines, deck ratings, deck officers, deep see navigator, mate, experience, rank, sailor, looking for a job